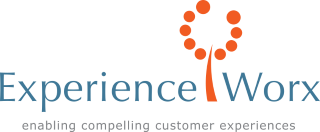 Apply to join the Experience Worx Mystery Shopper Programme!
A Mystery Shopper is an 'undercover assessor' who provides objective feedback on a business' Customer experience. The feedback serves to improve service delivery in a constructive manner. Please be aware that this should not be seen as a permanent nor a part-time employment position. It is something you will do in your spare time.
Requirements:

Are you honest, accurate, reliable, computer literate, Internet-connected, and able to complete an online questionnaire in English?
Do you have attention to detail?
Are you delighted and excited by good service and frustrated by bad service?
Are you willing to contribute in a constructive way to the improvement of service delivery?
Are you willing to take some time to prepare yourself for your Mystery Shopper visit by reading through the questionnaire and visit brief guidelines before every visit?
Will you be committed to complete the questionnaire online as soon as you have finished your visit and submit it within the required time period?
If you have answered yes to all of the above, please apply by completing the form below:
Powered by CX-Prism
Our Customer Experience Evaluation, Measurement, and Management System.